The most classic of them all: 1 dozen red roses. Perfect for those who don''t need yet another vase in the house.
12 long-stemmed roses with foliage and accent flowers, placed neatly in a classic rose box, adorned with a bow.
Many Colors Available, please request special color in Special Instructions Field or call us 203-255-0461.
One Dozen

HFS-8019

One 1/2 Dozen (18)

HFS-8019

Two Dozen

HFS-8019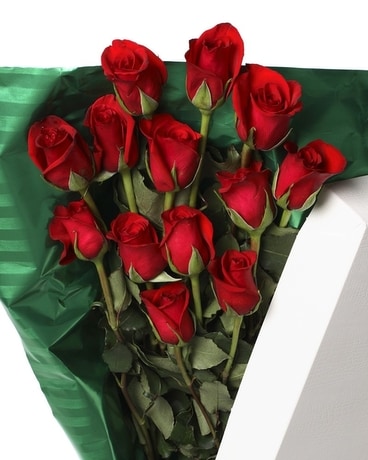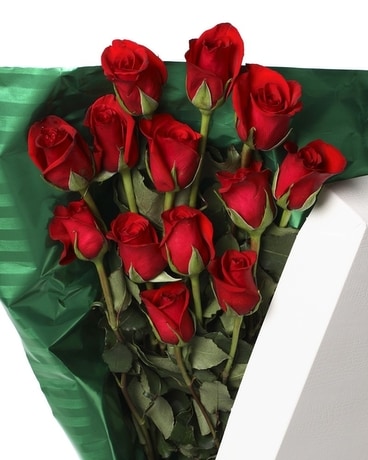 One 1/2 Dozen (18) - $104.95